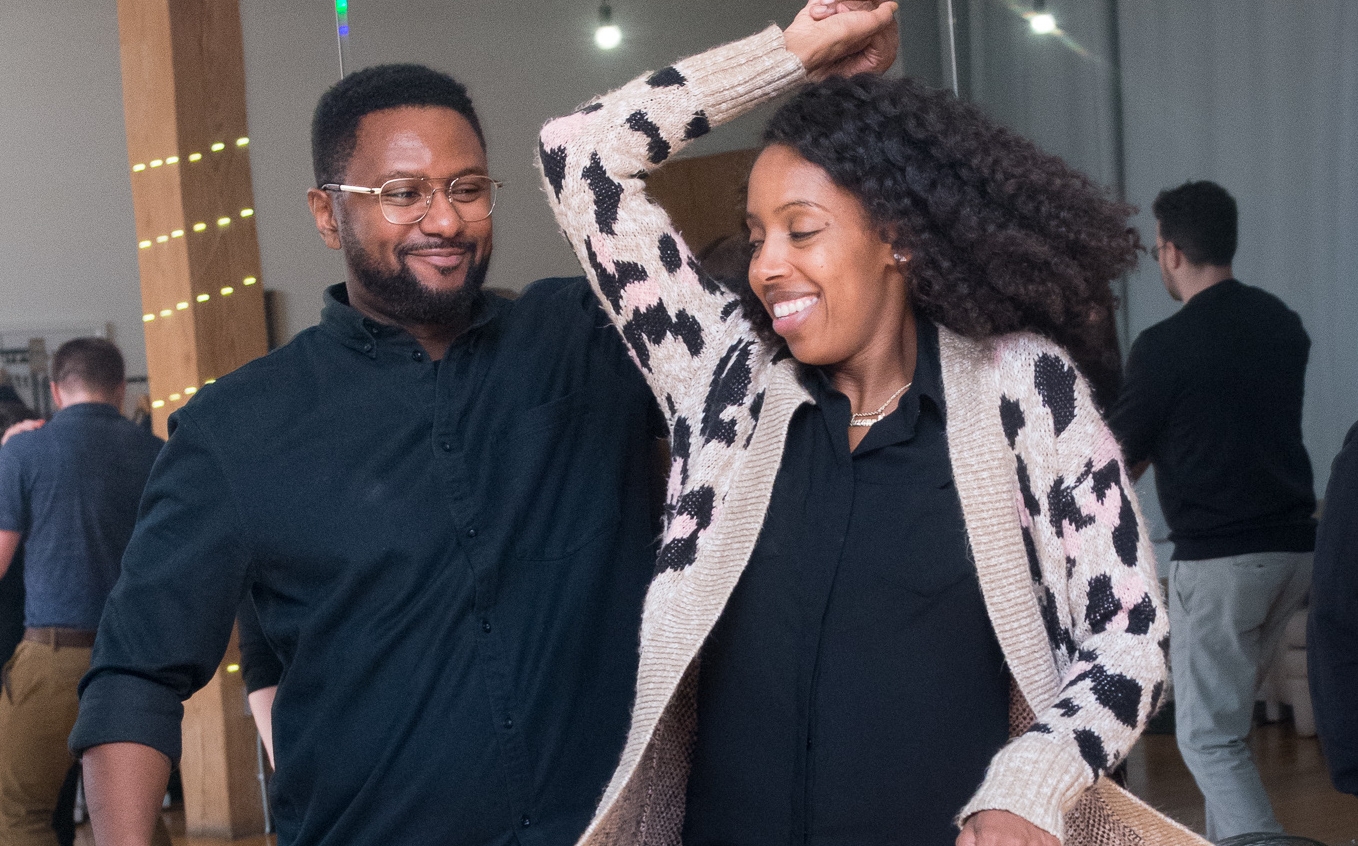 Salsa Dance Lessons Chicago
Duet offers salsa dance lessons in Chicago. Both single dancers and couples are welcome. We also teach bachata, swing, tango, waltz, and two-step lessons.
Salsa Dance Lessons in Chicago
Located in Chicago, Duet Dance Studio offers salsa dance lessons for both single dancers and couples. We teach mostly private lessons that are tailored to you. Whether you are learning to salsa dance for fun or a special occasion, you can learn at your own pace in your lessons that are personalized to meet your needs and goals. We also offer some group classes and parties, which give you the opportunities to practice your dancing in a supportive social setting before you hit "the real world."
What is Salsa? Salsa is considered the king of Latin dances. It is one of the most popular dance styles in Chicago and is being danced throughout the U.S. The exact origin is unknown but many believe that Salsa dancing began in New York in the mid-1970s. It has its roots in the earlier Latin dance styles, such as Cha-Cha and Mambo and was also influenced by other swing dance styles. Salsa dance is a combination of different dance styles, just like the sauce, "salsa," which is a delicious mixture of various ingredients. Read our blog post to learn more about the differences between Latin dance styles, such Bachata, Merengue and Cha-Cha.
Dances We Teach Besides Salsa: Bachata, Merengue, Cha-Cha, Tango, Rumba, Waltz, Foxtrot, Swing, Hustle and Two-Step.

Length of a Lesson: 60 minutes. The last 5 minutes will be used for scheduling.

Rates: For 1 or 2 people, the rate ranges from $75/hr to $95/hr depending on the number of lessons purchased at a time. Private lessons for 3 or more people are also available with an additional cost. Get started now with an intro lesson for only $55!

How Often? It depends how good you want to become and how fast you learn. Similar to learning a sport or a new language, the more time you put into learning and practicing, the better you get. Our students generally do 1 to 3 hours of dancing a week. To help you retain information, at least one hour a week is recommended.

Schedule: Lessons can be scheduled anytime Monday to Friday between 4 pm and 10 pm and Saturday between 1 pm and 6 pm.