Congratulations to our students, Dennis and Susan who have recently tied the knot! This lovely couple began taking wedding dance lessons with Szewai in November of 2012. They were curious to learn about a variety of ballroom dances, so they started by learning the basic steps of Waltz, Foxtrot and Swing. And at the end, they decided to do the Foxtrot, a dance that they felt most comfortable with, to a classy yet fun song, "Grow Old with Me" by Jason Robert Brown.
Duet Dance Studio's students, Dennis and Susan, dancing at their wedding at JW Marriott in Chicago. Photo by Nakai Photography.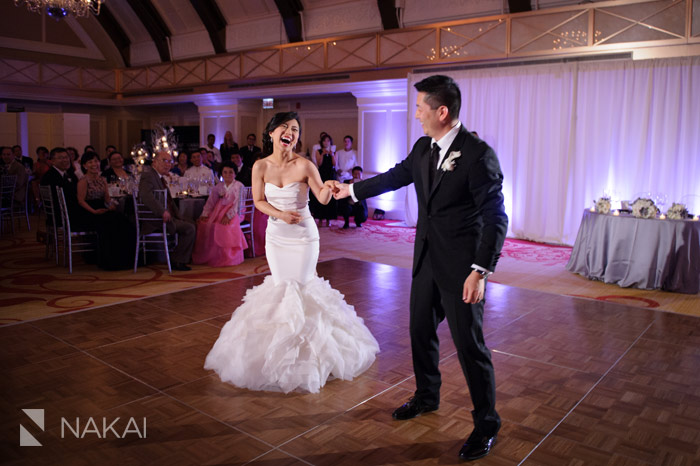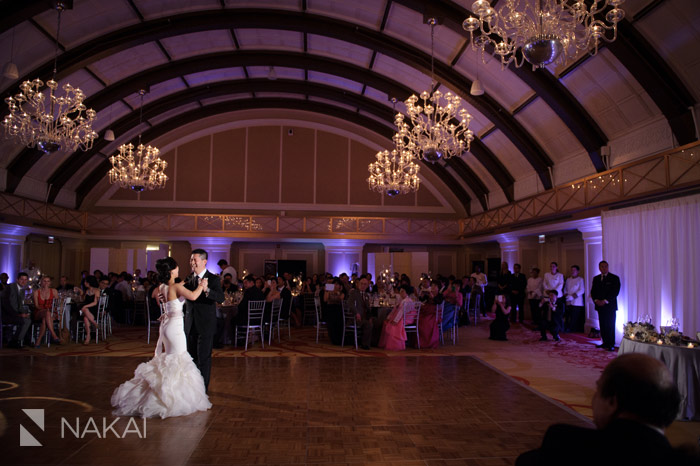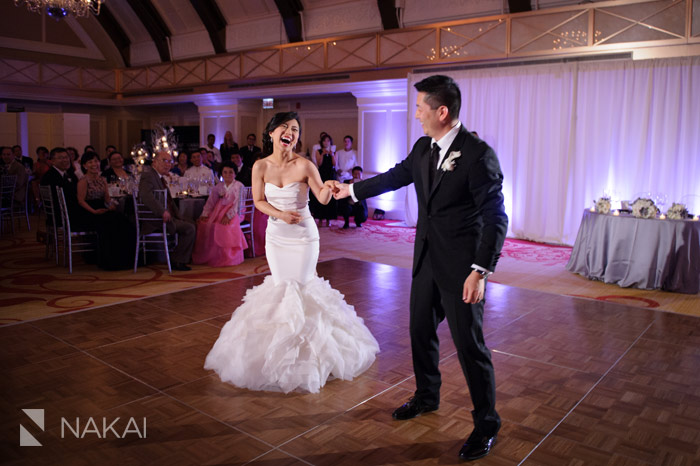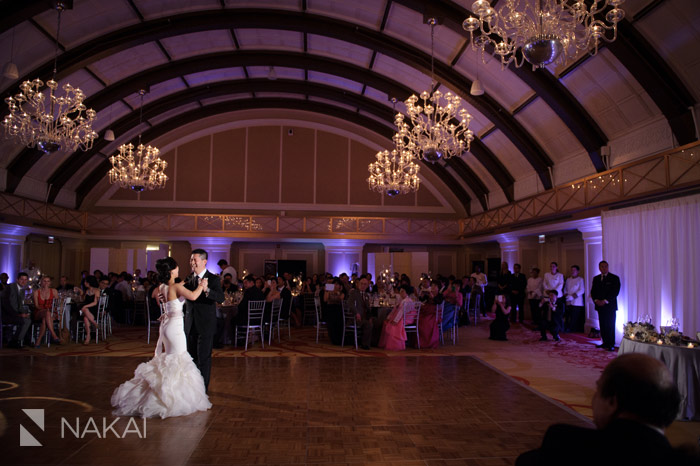 Working with Dennis and Susan was such a joy! They were so supportive and patient with each other throughout the whole learning process. Not only did they learn a beautiful first dance that matched their style but also they learned to connect through movement and a new skill that they can share together for the rest of their lives! Check out this video and let Dennis and Susan tell you about their experiences learning to dance together!